Cancer Committee Chair
Henry Ford Cancer Medical Director and Department of Radiation Oncology Chair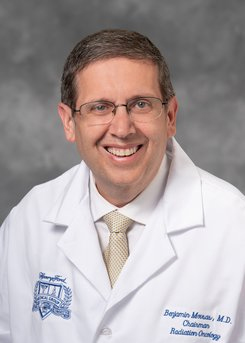 Benjamin Movsas, M.D., serves as medical director of system-wide cancer services and chair of radiation oncology at Henry Ford Health. Movsas is a leading national expert in radiation oncology, stereotactic radiation, lung cancer, prostate cancer, and quality of life issues pertaining to cancer.
Under his leadership, Henry Ford Health has introduced world-first advances, including the first FDA-approved combined MRI and linear accelerator unit. Movsas has published extensively, with more than 300 articles and book chapters and regularly presents his research findings at some of the nation's top medical meetings. He has previously served as president of the Society of Chairs of Academic Radiation Oncology Programs and president of the American Radium Society.
He received his undergraduate degree from Harvard University and his medical degree from Washington University, MO. He completed fellowship training at Johns Hopkins Hospital and the National Institutes of Health.