About Henry Ford Health + Michigan State University Health Sciences
Our partnership is a catalyst for change, reimagining how we think about, innovate, and deliver health and wellness. Our goal is to set a new standard for how individuals and communities experience care across the state of Michigan and the nation.
Through a joint research enterprise, a premier cancer center, and a focus on academic medical and health education of the future, this partnership is working to fight the health disparities that plague our most vulnerable communities. We're fueled by passion, curiosity, and a little bit of grit—tirelessly developing solutions, treatments and programs to make life collectively better.
We have big goals and recognize it won't happen overnight. We're committed to working together with communities across the state, toward substantial change for the next 30 years and beyond. Because together, we can achieve more. Together, we can transform lives.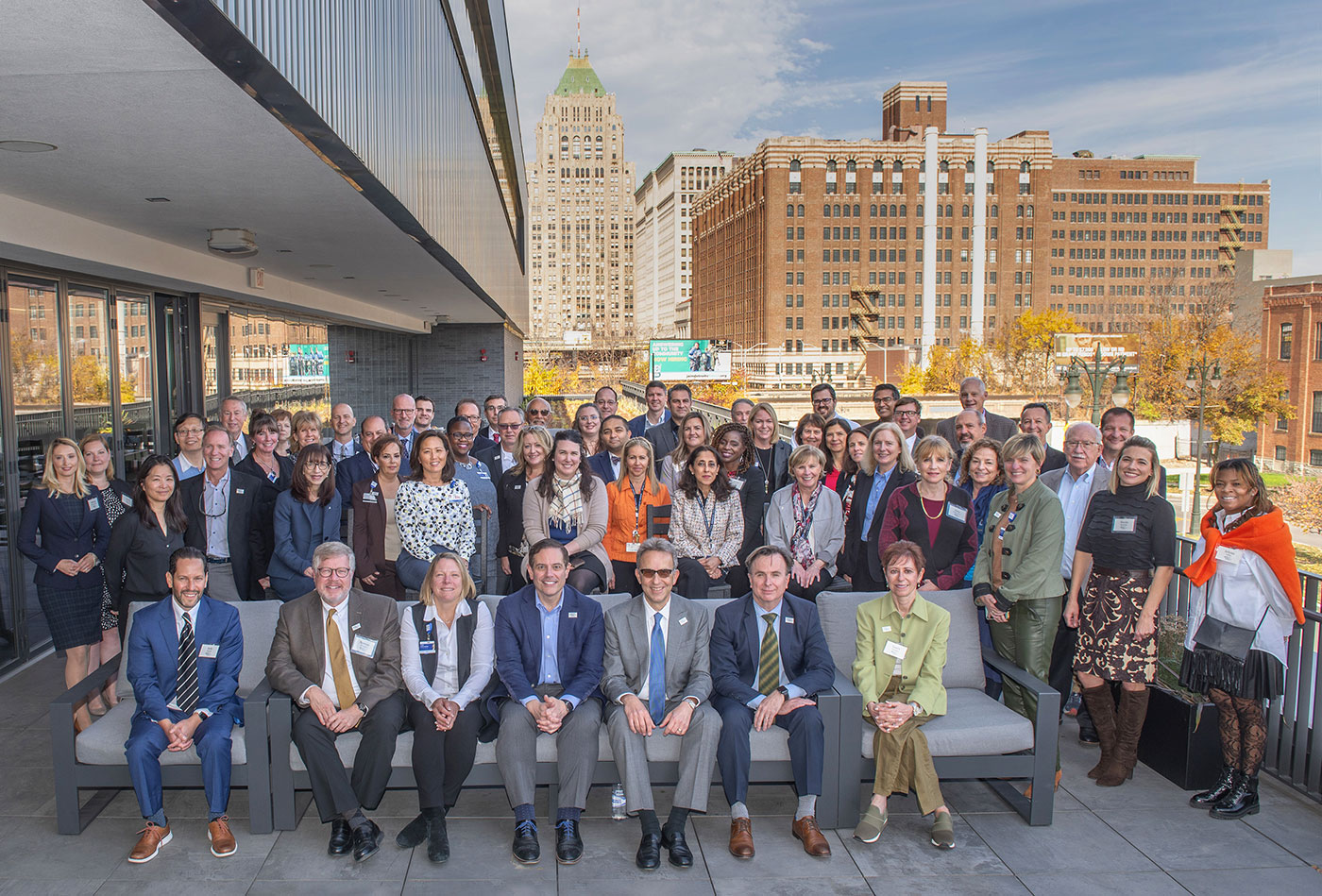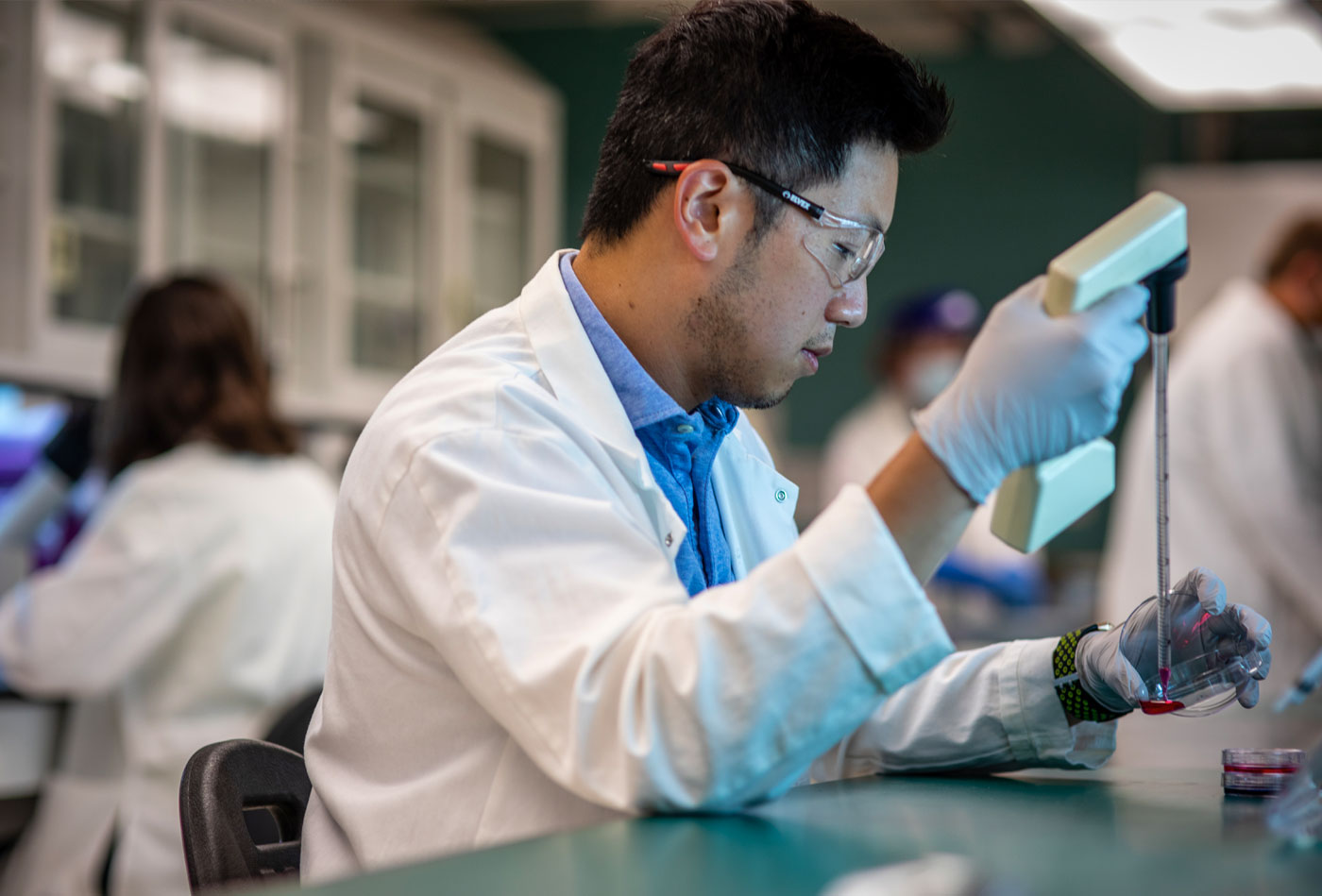 For more than a century, Henry Ford has embodied clinical research expertise, introducing the newest therapies for patients. MSU, an academic powerhouse for more than 150 years, has renowned strength in basic research. Together, we are bringing medical discoveries from bench to bedside.
Since achieving recognition by the National Institutes of Health (NIH) as a single, aligned research organization, the partnership's researchers have submitted more than 200 NIH grant proposals totaling nearly $500 million in funding requests.
Our world class research facility in Detroit, set to open in 2027, will further fuse basic and translational research, serving as an epicenter for innovation and discovery.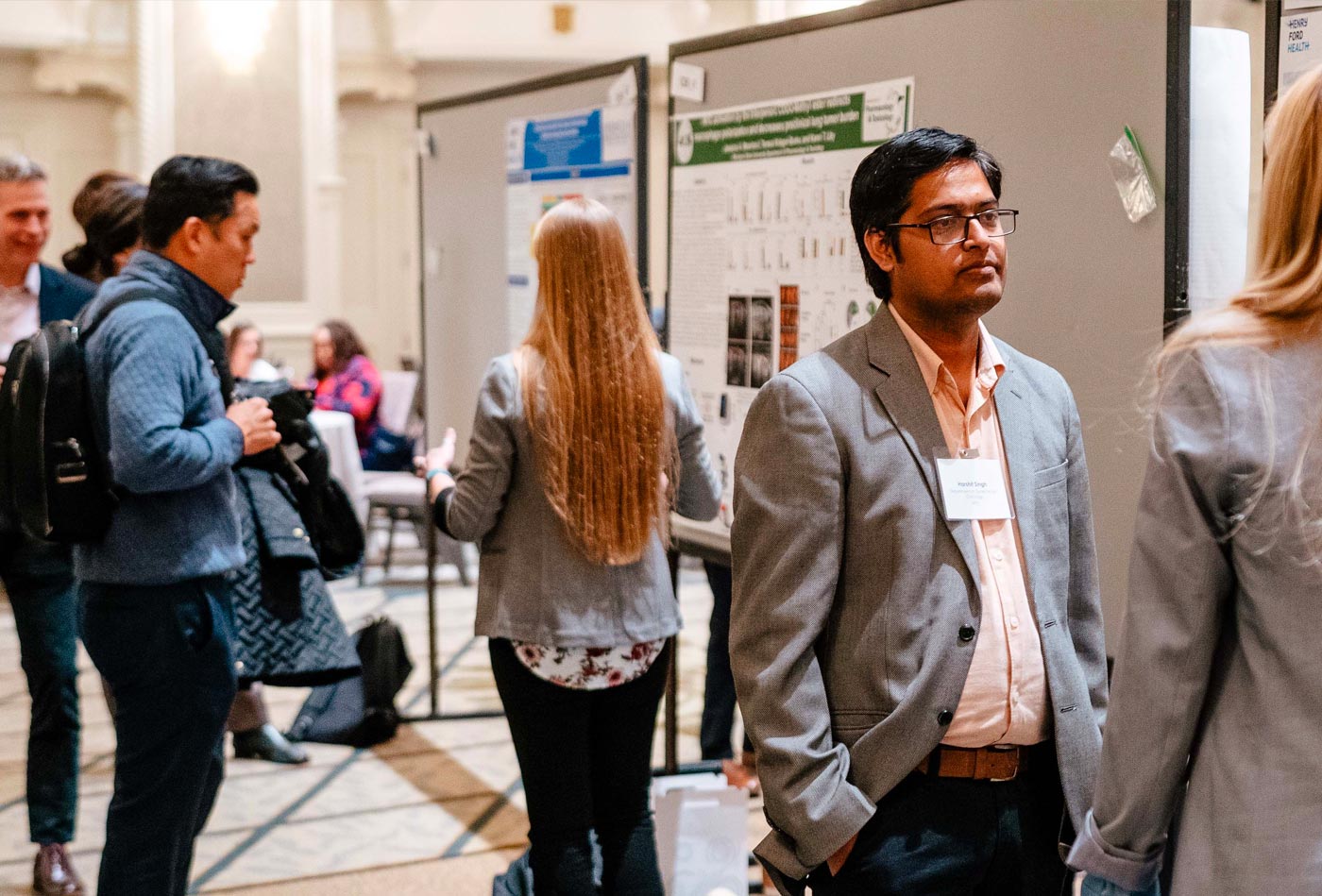 We are bringing together research and clinical applications to create a national and international destination for access to the most advanced cancer therapies and research. A key focus is closing the gap in health care outcomes for individuals with cancer based on race, ethnicity, gender, and socioeconomic status.
Partnership investments in cancer research include nearly $2 million in seed funding and integration grants to cultivate collaboration, with the ultimate aim to blaze a path to innovative clinical trials.
We are working together to prepare the next generation of physicians and nurses to care for patients. We have introduced a new MSU College of Human Medicine campus at Henry Ford Hospital in Detroit, expanded MSU College of Nursing programs throughout the health system and worked to further strengthen our long-standing MSU College of Osteopathic Medicine partnership at our hospitals in Jackson, Macomb and Wyandotte.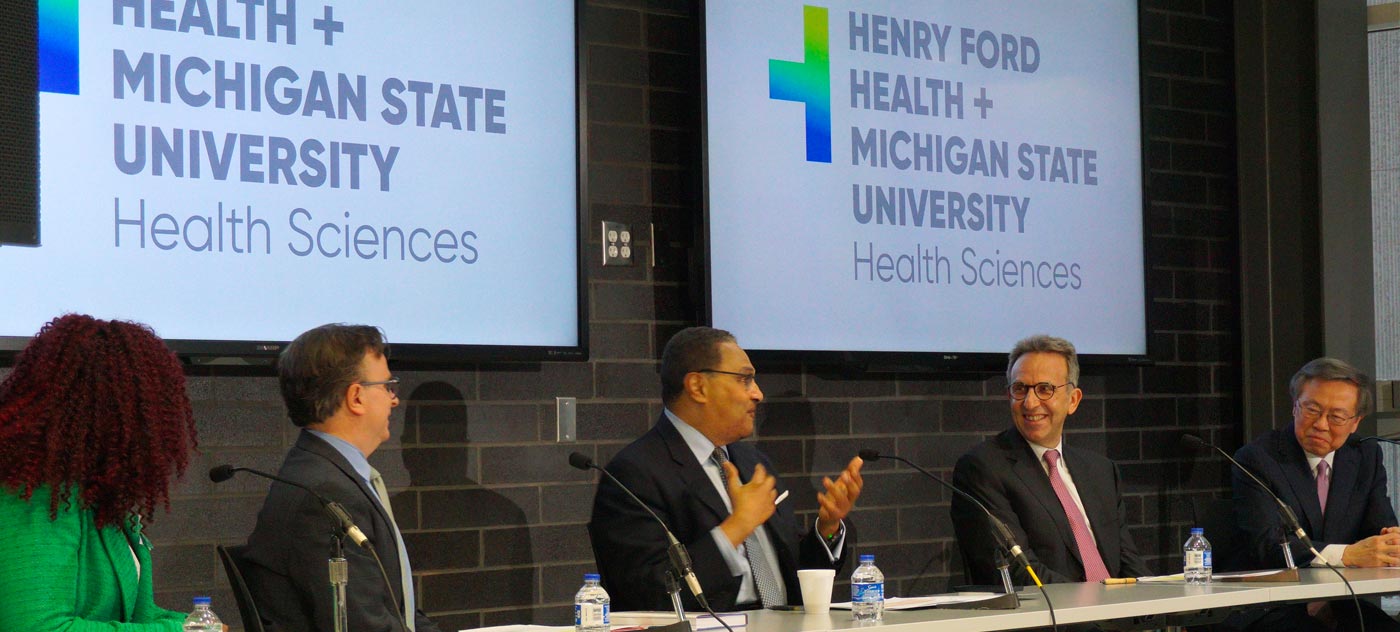 Diversity, Equity, Inclusion and Justice (DEIJ) is embedded in all our partnership work. Together, we are establishing innovative approaches to end health disparities. Another key element to our DEIJ efforts is workforce development, with a commitment to training diverse future physicians, nurses and other health care providers who can meet Michigan's 21st Century health care needs.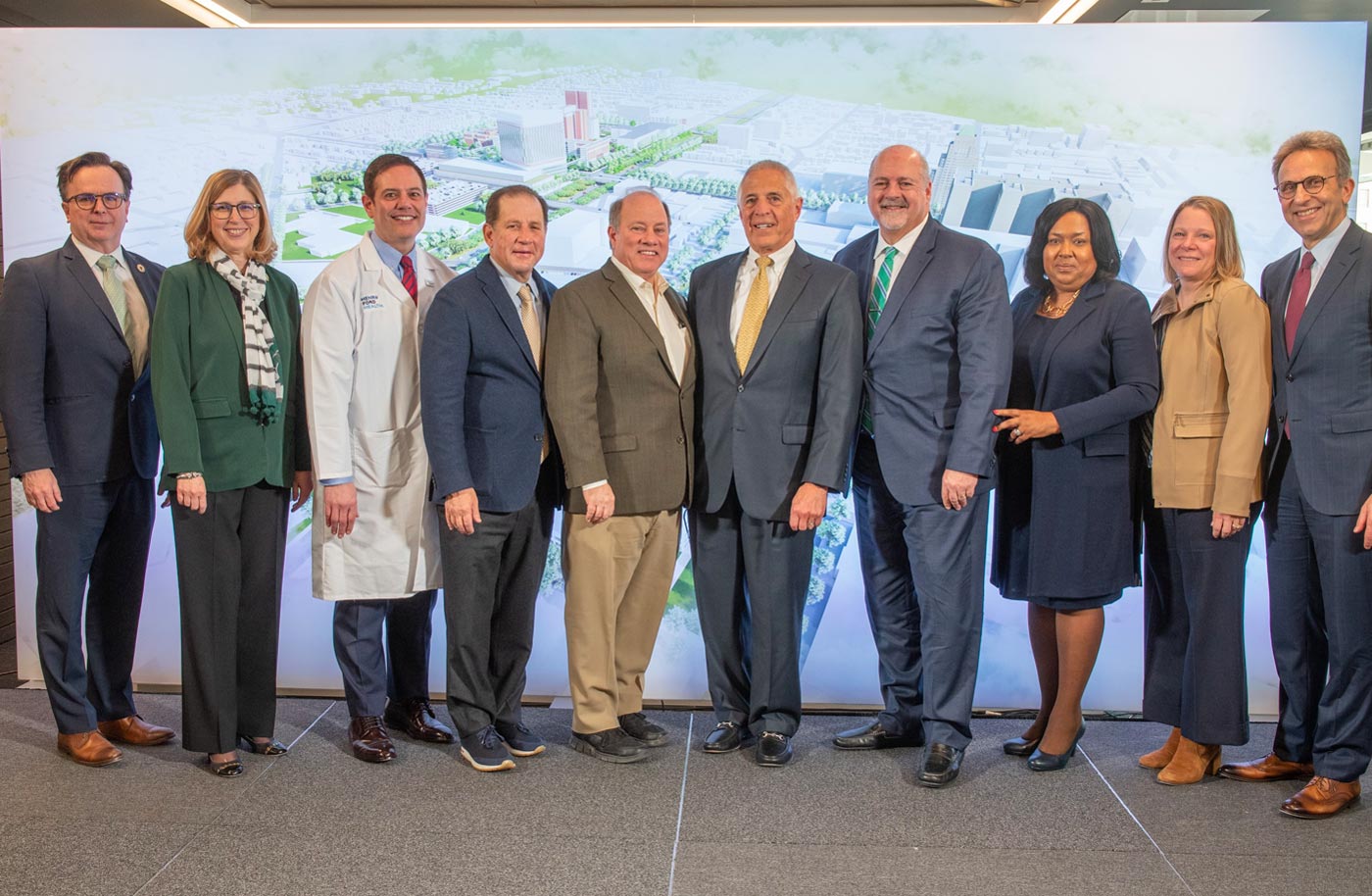 A strong commitment to the city of Detroit is at the heart of this partnership. As leaders in advanced research and medical education, complex care and precision health, population health management and value-based care, Henry Ford and MSU believe they can make a greater impact as closely aligned partners than they could individually. We anticipate this partnership will result in:
Job creation for Detroit residents
Increased access to health care options in the city
Medical and nursing education and training opportunities for Detroit residents
Increased diversity of future healthcare providers
Detroit as the destination for the nation's best practitioners, researchers, and students
Attracting industry partners and start-ups interested in health innovation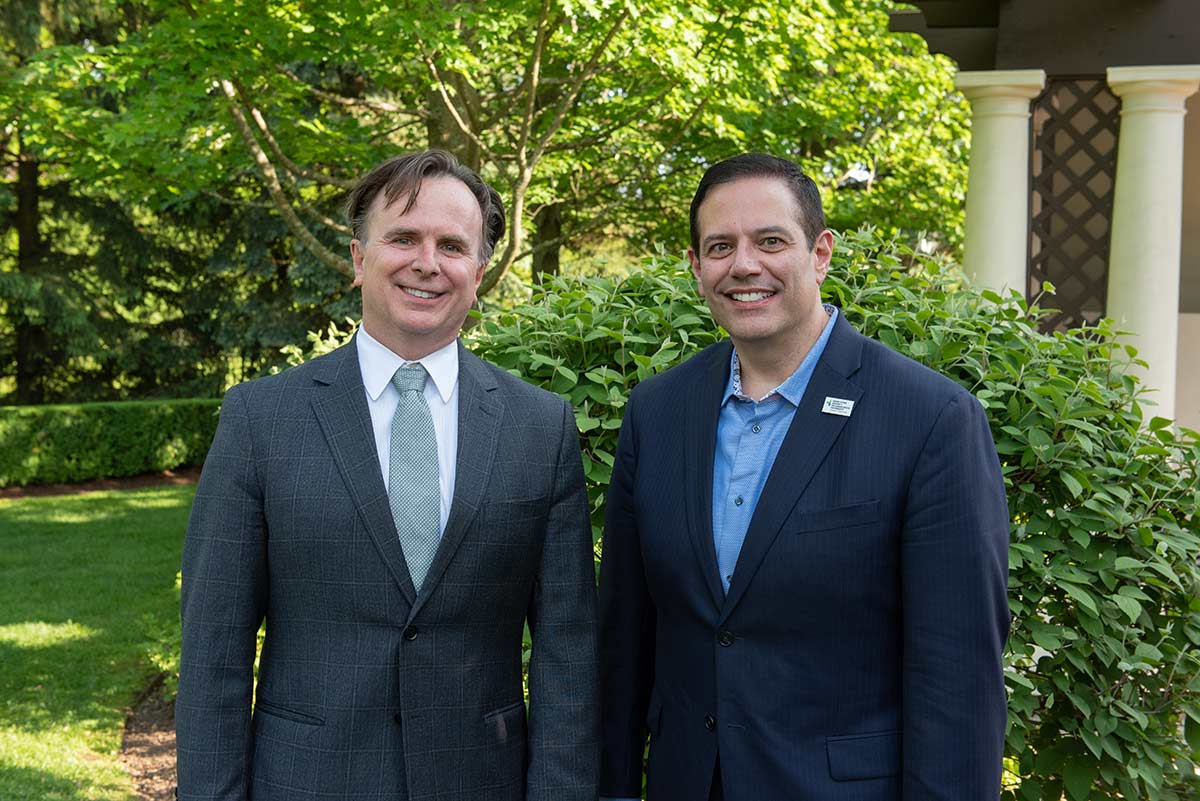 Our Partnership Leaders
Bringing the best minds together to deliver our bold vision