About Henry Ford Health + Michigan State University Health Sciences
The product of a landmark, 30-year partnership, Henry Ford Health + Michigan State University Health Sciences is focused on setting a new standard for how individuals and communities experience care across the state of Michigan and the nation. Our unique partnership is a catalyst for change, reimagining how we think about, innovate and deliver health and wellness.
Henry Ford Health + Michigan State University Health Sciences is focused on vital pillars of health outcomes: research, education and care. And we are initiating joint research and programs in crucial areas affecting health and wellness in urban and rural settings. We're fueled by passion, curiosity, and a little bit of grit—tirelessly developing solutions, treatments, and programs to make life collectively better.
Advancing Research
By aligning forces, we've created a nationally recognized research program focused on improving clinical outcomes for our communities while contributing to the global advancement of health care. Our research programs engage underrepresented communities in meaningful ways, including translational clinical research to identify potential interventions for health care disparities.
Planning is underway for a new Health Sciences Center in Detroit that tightly aligns basic and translational research, fueling innovation and discovery through an academically and clinically integrated network of health care providers, scientists, academics, and public health practitioners.
Combating Cancer
It's safe to say – we believe the future of cancer care lives here. Having successfully established a collaborative cancer research task force, we have identified the majority of National Cancer Institute required research funding across both institutions as part of our defined path to NCI Comprehensive Cancer Center Designation. In 2022, we are funding an additional $1 million in joint cancer research efforts that will provide new opportunities for collaboration and innovation.
Advancing Diversity, Equity, Inclusion & Justice (DEIJ)
Having identified key goals and actions across the DEIJ continuum, we are poised to focus on several key areas in 2022, including establishing clear paths for addressing health equity and health disparities, particularly in patients with cancer. On the medical education front, we are actively exploring pathways for engaging young people in healthcare careers – identifying innovative opportunities for education and training that meet students where they are.
Evolving Education
We are working together to prepare the next generation of physicians and nurses to care for patients. Henry Ford Health's and Michigan State University's distinguished faculty will be co-located on the campus of the world-class and historic Henry Ford Hospital in Detroit.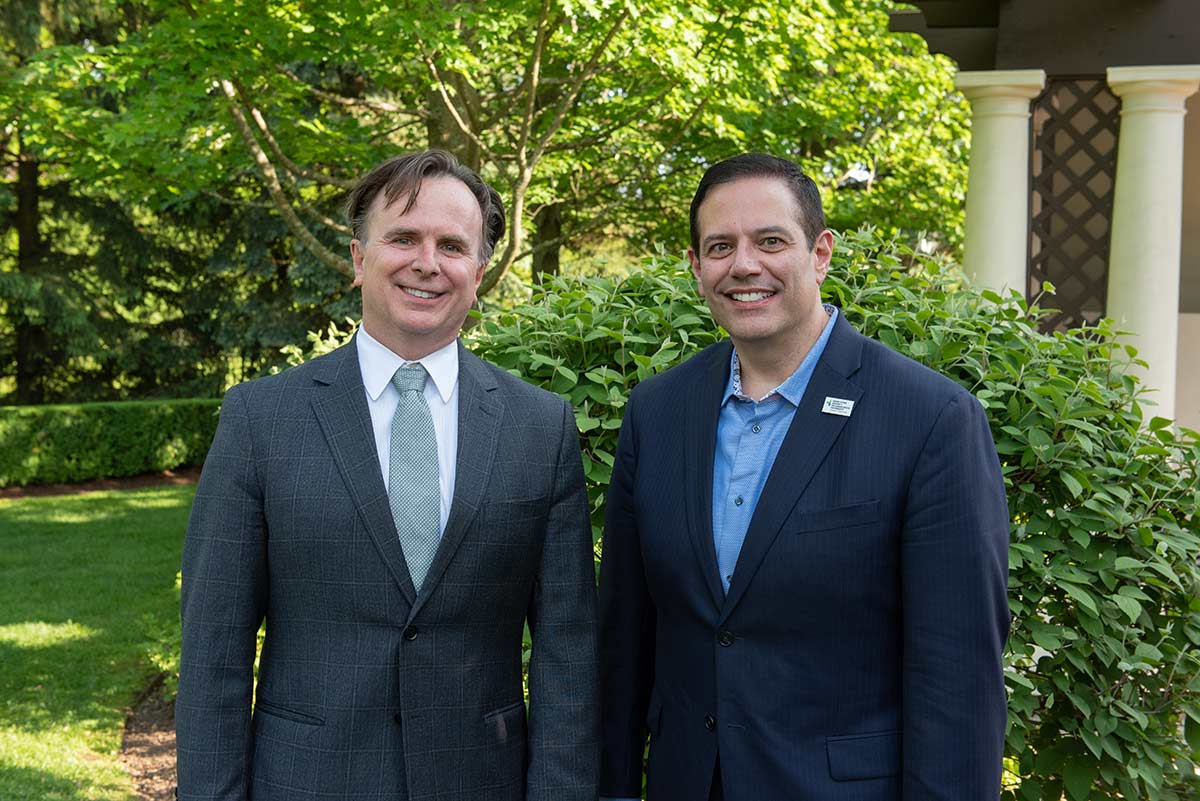 Our Partnership Leaders
Bringing the best minds together to deliver our bold vision
Frequently Asked Questions
Browse our knowledge base of common questions about the Henry Ford Health + Michigan State University Partnership