A world-class research facility in the heart of Detroit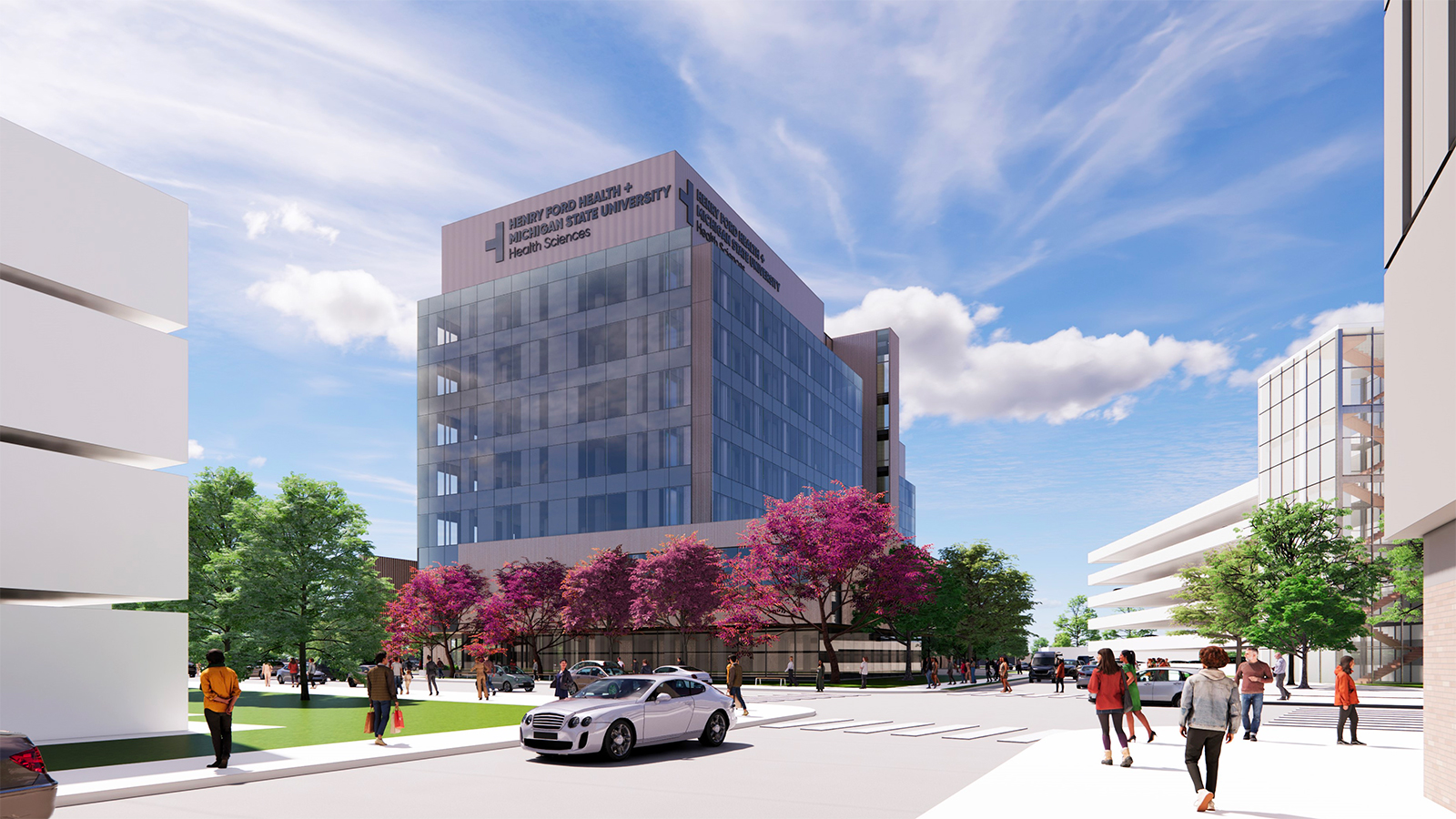 Bringing medical discoveries from bench to bedside
Creativity and possibilities multiply when researchers from renowned institutions come together. Since achieving recognition as an aligned research organization by the National Institutes of Health (NIH) in 2022, Henry Ford Health + Michigan State University Health Sciences is advancing collaboration and discovery in ways that wouldn't be possible as separate entities.
Our research facility in Detroit, set to open in 2027, will further fuse our basic and translational research, serving as an epicenter for innovation and discovery, with a special focus on ending health disparities.
Research facility highlights
Groundbreaking planned in 2024 and opening in 2027
Located south of Henry Ford Hospital in Detroit – along Third Street, across from the Henry Ford Detroit Pistons Performance Center
Seven stories, with approximately 335,000 square feet
More than 80 principal investigator teams
Expanding current partnership research to focus on the most pressing health challenges, including:

Cancer
Neurosciences
Immunology (both cancer and non-cancer)/Dermatology
Hypertension
The Henry Ford + MSU research facility is a critical component in the "Future of Health: Detroit", a $2.5 billion development plan that includes a Henry Ford Hospital expansion and commercial development planned in partnership with the Detroit Pistons.