Board Member and Education Committee Chair
MSU College of Human Medicine Dean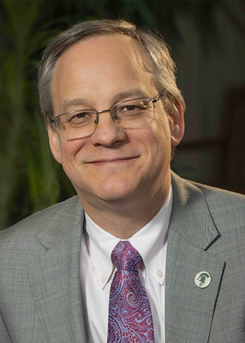 Aron Sousa, M.D., was appointed as dean of MSU's College of Human Medicine in April 2022, making him the seventh dean of the medical school.
Sousa served as the medical school's interim dean since November 2019, as well as from June 2015 to September 2016. Sousa also held the position of senior associate dean for academic affairs for more than 13 years.
As the leader of the college's $30 million expansion in Flint, Sousa was the principal investigator on the C.S. Mott Foundation grants that led to establishing the College of Human Medicine building and creating the Division of Public Health in downtown Flint.
Sousa is a practicing general internist. He received his bachelor's degree in chemistry and his medical degree from Indiana University School of Medicine. He then served as a resident