Clinical Committee Vice Chair
MSU Health Care CEO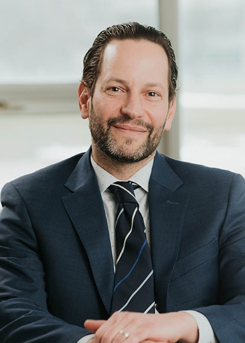 Seth Ciabotti is the MSU Health Care CEO. Known for his leadership to rebuild, revitalize and optimize organizational structures to improve patient access and satisfaction, he has 20 years of success in the health care industry.
Prior to his leadership role at MSU Health Care, Ciabotti was the vice president of ambulatory operations for Mount Sinai Health System in New York, where he integrated the faculty practice across the eight hospitals in the health system. He also has held positions as chief administrative officer/executive director of Prime Care Physicians, PLLC and St. Peter's Health Partners.
Ciabotti holds a master's degree in health administration from Hofstra University, a bachelor's degree from University at Albany, and an administrative fellowship from Kings County Hospital Center in Brooklyn.