Vice Chair, Research Committee
Vice President of Research, Henry Ford Health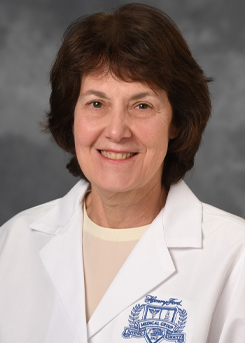 Margot LaPointe, Ph.D., has served in research leadership roles at Henry Ford Health for nearly 20 years. As Vice President of Research, she oversees all basic, translational, clinical and population health research. Her leadership also includes an internal grant program, all core facilities (e.g., animal MRI, other animal imaging systems, confocal microscopy, animal facilities), as well as the clinical trials office and clinical research center, biostatistics core, research space, and the Department of Research Administration.
Her previous research studies have entailed use of cell and molecular techniques to examine gene expression and signaling pathways in isolated cardiac myocytes, whole-animal cardiovascular physiology of rodents, development of transgenic mice, use of confocal microscopy, and gene expression microarrays to understand the basis of dilated cardiomyopathy.
LaPointe received her Ph.D. from the University of North Carolina at Chapel Hill and completed a research fellowship at the University of California, San Francisco.