Teri Grieb, Ph.D., appointed senior leader for Henry Ford Health + Michigan State University Health Sciences
February 1, 2023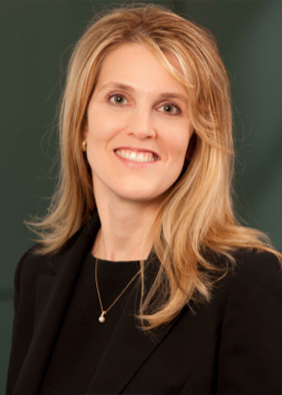 As its groundbreaking 30-year partnership develops, Henry Ford Health + Michigan State University Health Sciences is expanding its senior leadership team, welcoming Teri Grieb, Ph.D., as Chief Administrative Officer.
Grieb comes to the landmark partnership with extensive leadership experience in academic medical center and biomedical research settings. She most recently served as associate dean for research strategy and senior director of research at the University of Michigan Medical School.
"Teri's enthusiasm for our transformational goals and her expertise in strategy, enterprise change management, and innovation make her a perfect fit to help drive our partnership vision," said Steven Kalkanis, M.D., Henry Ford + MSU president and CEO of the Henry Ford Medical Group.
Launched in January 2021, the partnership is focused on setting a new standard for how individuals and communities experience care across the state of Michigan and the nation. Milestones achieved to date include aligning National Institutes of Health-funded research and expanding medical education at Henry Ford regional hospitals and through the new MSU College of Human Medicine campus at Henry Ford Hospital. In 2022, the partners announced they funded nearly $1 million in cancer research grants, with 40 percent of initiatives addressing disparities in cancer outcomes.
"We are fortunate to find a leader with extensive experience in academics, health care management and innovation to help us accelerate toward our goals," said Norman J. Beauchamp, Jr., Henry Ford + MSU board chair and executive vice president for health sciences at Michigan State University. "Teri sees the amazing opportunities that come with bringing our institutions together and will help build a collaborative culture."
Grieb received her Ph.D. in the genetics program at George Washington University in Washington, D.C., and her undergraduate degree from Columbia College in South Carolina.