Board Member
Henry Ford Health Executive Vice President, Chief Financial and Business Development Officer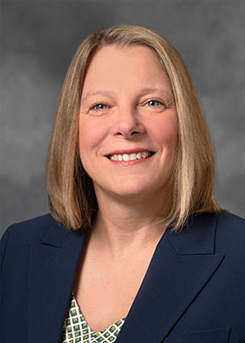 Robin Damschroder, MHSA, FACHE, is Executive Vice President and Chief Financial Officer of Henry Ford Health. A healthcare leader with more than 30 years of experience, she has served in executive roles with several of Michigan's leading healthcare systems.
Prior to her role as CFO at Henry Ford, Damschroder was CEO and founder of CatalyticFOCUS LLC, a healthcare consulting and business advisory services firm. She also served as the COO, West Market – Saint Joseph Mercy Health System
She received a Masters of Health Services Administration degree from the University of Michigan, Ann Arbor.