Board Member and Cancer Committee Vice Chair
MSU Office of Health Sciences Senior Associate Vice President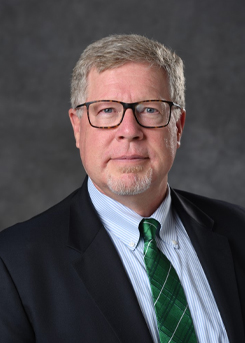 Norman Hubbard is the senior associate vice president for the Michigan State University Office of Health Sciences.
Prior to joining MSU, Hubbard one of the founders and later served as the executive vice president of the Seattle Cancer Care Alliance (SCCA). Before moving to Seattle, Hubbard worked as associate vice president for center affairs at the University of Texas M.D. Anderson Center in Houston. At the University of Maryland Medical System in Baltimore, he served as chief of staff to the CEO and subsequently as the executive director at the University of Maryland Cancer Center.
Hubbard currently serves on the board of the Patient Advocate Foundation and served as a member and past chair of the executive committee of the Alliance of Dedicated Cancer Centers. He also served on the Pacific Science Center board of directors as treasurer.
Hubbard holds a bachelor's degree in economics from George Mason University and an MBA from the Wharton School at the University of Pennsylvania.