Board Treasurer
MSU Office of Health Sciences Chief Financial Officer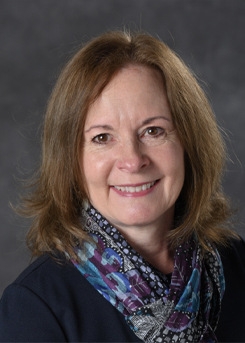 Karen Crosby joined Michigan State University in March 2007 as the chief financial officer for the College of Human Medicine and assumed a dual role in the Office of Health Sciences in July 2020.
Prior to joining MSU, Crosby was the chief financial officer for Sparrow-Clinton Hospital for 15 years and served one year as interim chief executive officer for the hospital. She was responsible for all financial matters, strategic planning and the Joint Commission survey during her year as CEO. Prior to her hospital experience, she held a position for three years with General Motors Acceptance Corporation.
Crosby has a bachelor's degree in accounting from MSU and a master's degree in business administration from the University of Phoenix.