Diversity, Equity, Inclusion and Justice Committee Vice Chair
Henry Ford Health Senior Vice President of Academic Programs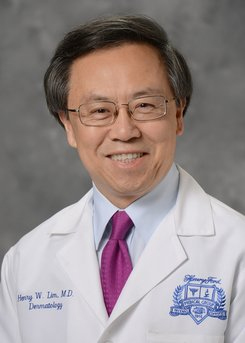 Henry Lim, M.D., serves as senior vice president of academic programs at Henry Ford Health. He previously served as chair of the department of dermatology and is an internationally recognized dermatology expert.
He received his medical degree from the State University of New York in Brooklyn, and completed his dermatology training at the New York University School of Medicine in New York.
Lim has authored more than 350 articles and edited five textbooks, and was recognized as one of the top 20 authors in dermatology from 2010-2019, with more than 2,500 citations. Lim served as president of the American Academy of Dermatology and board member of the International League of Dermatological Societies.